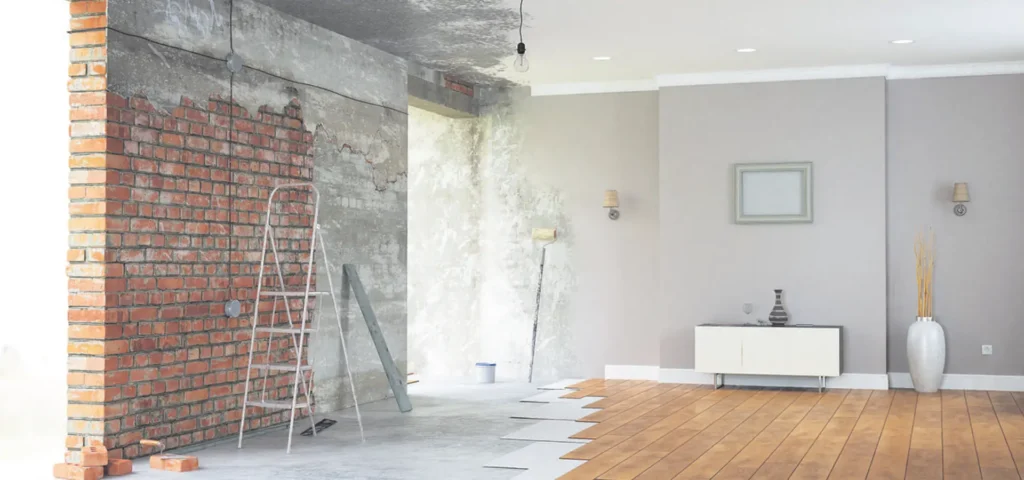 EXPERTS IN INTEGRAL REFORMS in Torrevieja and Orihuela Costa
Distribution, electrical installation, plumbing, carpentry, painting and finishes, furniture, decoration, etc. We know that embarking on a house renovation project brings with it great excitement, a lot of emotion, but also doubts, insecurity and fears. An integral reform project can seem very overwhelming and, for that reason, having an expert team that advises and executes each of the phases of an integral reform is vital to enjoy this experience with great peace of mind and guarantees of success.
Mayrasa Home is the company you need. We have the professionals you need to take care of your integral reform project from start to finish. Our aim is for you to enjoy the adventure of a house renovation. We want to give you the confidence you need and, for this, we will work with total transparency, as a team and showing you that we are going to make the best decisions for making a return on your investment.
DO YOU WANT PERSONALISED INFORMATION?
Contact with Mayrasa Home
Write to us and our experts will answer all your questions without obligation.
DO YOU WANT TO CONTACT MAYRASA HOME?
INTEGRAL HOUSE REFORMS in Torrevieja and Orihuela Costa
Undoubtedly, the integral reform of a house involves carrying out a larger project, which requires greater investment and, therefore, for which it is highly advisable to have good advice from experts.
Usually, the integral reform of a house involves working in a space of large dimensions and, therefore, that offers infinite possibilities. For this type of integral reform projects, we base our work on 2 fundamental pillars:
Functionality versus aesthetics. We promise you that, after the integral reform of your house, it will be as you had always imagined it. In addition to a beautiful aesthetic, we will make it a comfortable, functional and efficient space.. Good carpentry, investment in heating, insulation, distribution of light points, orientation... It is necessary to combine all the factors so that the result of the house renovation is a real success.
Personalised advice. Certain decisions that need to be made require the knowledge and experience of an expert. We want to make your wishes come true and we want to carry out an integral reform project that meets your expectations and, of course, ours. We have the professionals you need to advise you in terms of aesthetics, technique and execution.
Integral refurbishment of old houses in Torrevieja and Orihuela Costa
When the project we are going to tackle consists of the integral reform of an old house, it becomes even more necessary to entrust the work to a team of expert professionals. The age and deterioration of the installations and spaces are a problem that hinders the quality of life of those who live in the home but, in addition, if you do not act in time it can involve a high cost of repair. An old house renovation project involves transforming the home to ensure that you can continue to enjoy it for as long as possible. We want to enhance your quality and well-being, will you let us help you?
integral reforms of flats in Torrevieja and Orihuela Costa
When it comes to an integral reform of a flat, one of the limitations that we can find ourselves with are the square metres available. Another great limitation for a project of integral reform of flat, are the own limitations that can have established the community of neighbours or those that structurally mark us the space. In our works of integral reform of the floor our objective will be analyse the space, find all the possible solutions and implement those that will allow us to enhance The feeling of spaciousness, making the most of every corner of the space and offering you a transformation of your flat into the home you have always wanted.
INTEGRAL BATHROOM AND KITCHEN REFORMS in Torrevieja and Orihuela Costa
It is likely that you are planning to renovate your home, but that you don't have the budget to take on a complete renovation project. An excellent solution for transforming an old house is to attack the most important rooms that are most exposed to wear and tear: a complete bathroom reform or a kitchen renovation. The age of a house takes its toll especially in these two spaces and in Mayrasa Home we can help you by offering you a complete bathroom reform and a complete kitchen reform. We will check installations and plumbing, detect structural problems and look for solutions to enhance the space and, among other things, improve its aesthetics and design to adjust it to the latest market trends.
DO YOU HAVE ANY PROJECTS IN MIND?
DO YOU WANT TO TALK TO US?
Contact us and a member of our team of experts will be happy to answer any questions you may have.