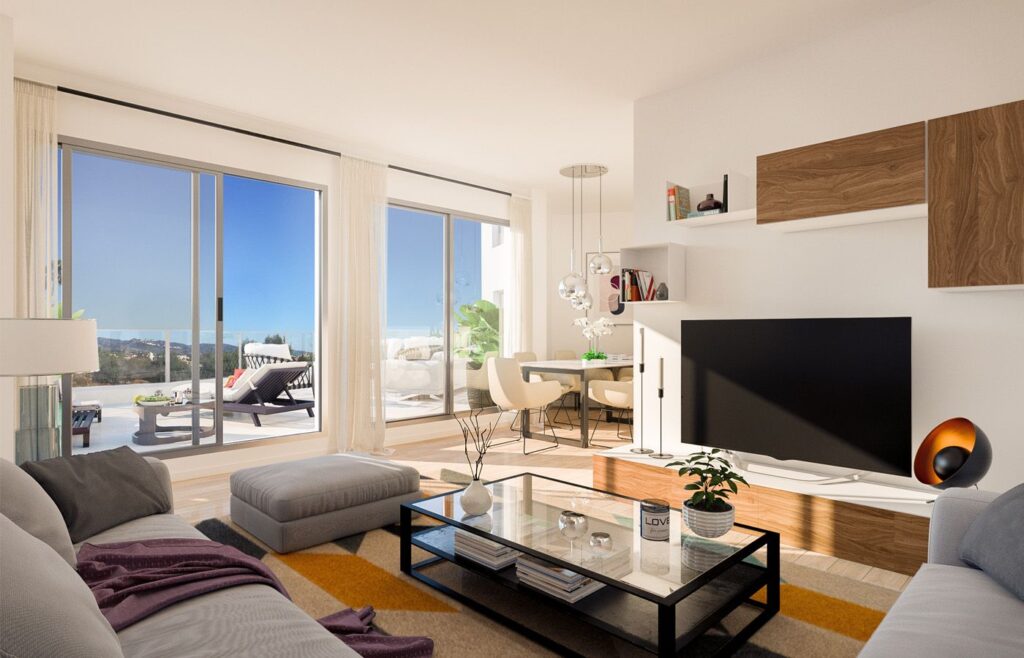 LOOKING FOR A PROPERTY REFURBISHMENT COMPANY in Torrevieja and Orihuela Costa?
At Mayrasa Home we take care of refurbishing your flat to make it the home you have always dreamed of.. We have the team of expertsThe years of experience in the sector and the technical expertise so that all our flat reform, refurbishment or renovation works are a success.
Here we tell you everything that our flat renovation service can offer you.
DO YOU WANT PERSONALISED INFORMATION?
Contact with Mayrasa Home
Write to us and our experts will answer all your questions without obligation.
COMPLETE REFURBISHMENT OF APARTMENTS in Torrevieja and Orihuela Costa
All our years of experience in the sector of the reforms of flats have served us to learn and perfect our service and offer a complete reform of flat to our customers in which we take care of every phase of the work. Among many other aspects, our complete flat renovation service includes:
Analysis and study of space
Distribution planning
Isolation
Walls
Soils
Painting
Lighting
Carpentry
Plumbing
Furniture and decoration
DO YOU WANT TO CONTACT MAYRASA HOME?
Refurbishment of OLD APARTMENTS in Torrevieja and Orihuela Costa
When what the client needs is to reform an old flat, the best solution is to opt for an integral flat reform project. In the renovation of old flats it will be necessary to attack each of the facilities and spaces that may have been damaged by age and the deterioration of the passage of time. A complete renovation of a flat will therefore be the best way to invest in improving your quality of life and transforming your flat so that you can continue to live in and enjoy it. All of the above allows us to focus our work on getting the best return on your investment.
reform of SMALL APARTMENTS in Torrevieja and Orihuela Costa
The small flat renovation projects are our best opportunity to show you that we can transform a space with limited square metres into a functional, comfortable and aesthetically impeccable home. Our small flat renovation projects focus on analysing and locating those areas that need to be renovated to make them more functional, comfortable and aesthetically pleasing. solutions that allow us to make the most of every available corner of the world.that multiply the feeling of spaciousness and that meet all your expectations and desires.
refurbishment of MODERN APARTMENTS in Torrevieja and Orihuela Costa
A flat renovation, in order to meet the expectations of its owner and, of course, ours, must be, in addition to a functional, comfortable and well-used space, an aesthetically impeccable space. We conceive "attractive" as much for comfort and efficiency as for aesthetics.. In order to meet these requirements, at Mayrasa Home we are constantly studying the news and trends market to guarantee modern refurbished flats with a superior quality result.
Do you need ideas for renovating small flats, ideas for renovating an old flat? We are constantly feeding on the latest trends to stay on top of the latest trends and to be aware of new ideas for renovation of flats and to continue to evolve in our work. In addition, we hold meetings to generate ideas in which the whole team participates to enrich our proposals. Tell us what project you have in your head and we will propose all the ideas for flat refurbishments you need to make it a reality.
DO YOU HAVE ANY PROJECTS IN MIND?
DO YOU WANT TO TALK TO US?
Contact us and a member of our team of experts will be happy to answer any questions you may have.