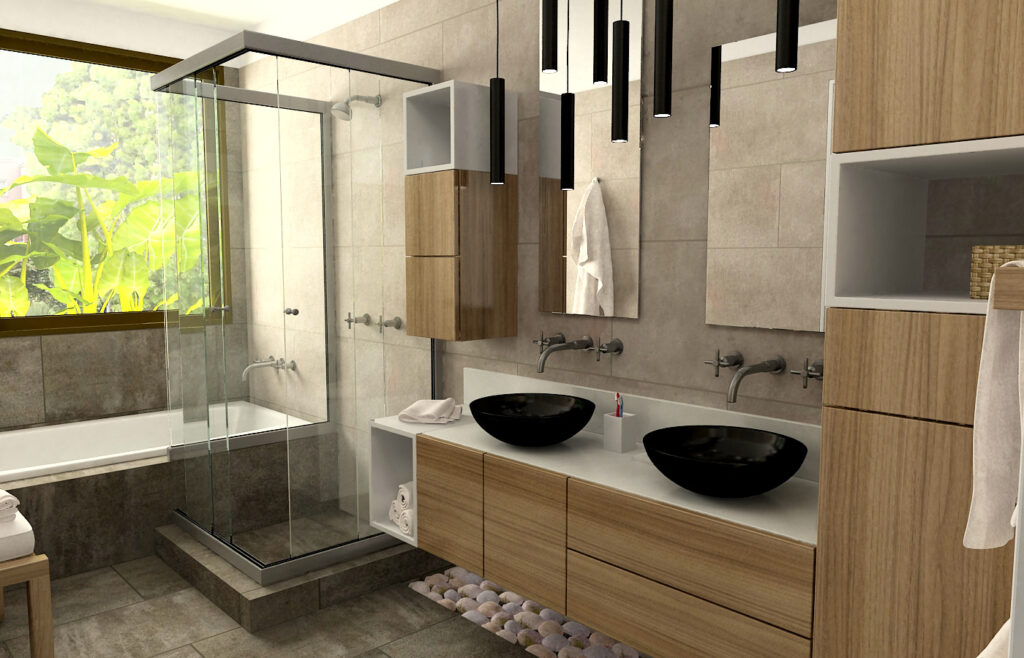 To improve the distribution of the elements, to make it more spacious, to make it more accessible, to make repairs due to deterioration or simply to update the style. There are many reasons why it is advisable to carry out an bathroom renovationThe benefits it will offer for this room of the home are also many.
What type of bathroom reform do you need, what do you want to achieve after the bathroom reform, do you need a complete or partial bathroom reform, are you looking for a bathroom reform without building works? To each of these questions, we have the answer
Our years of experience bathroom refurbishment allows us to offer you a service of the highest quality. quality and with guarantees of success. We listen to you, we analyse your space, we identify what it needs and the best way to achieve it and we offer you a bathroom renovation that meets your expectations.
DO YOU WANT PERSONALISED INFORMATION?
Contact with Mayrasa Home
Write to us and our experts will answer all your questions without obligation.
BATHROOM REFURBISHMENT EXPERTS in Torrevieja & Orihuela Costa
We have a team of experts able to create the bathroom you imagine and you wish. In addition, we optimise your budget for a lower investment How is this possible? Thanks to the different professionals we have on staff, we take care of every phase of your bathroom renovation without having to resort to a third party.
Do you have a small bathroom?
Even the small spaces offer a large repertoire of opportunities to create an environment with great potential. Our customers often ask for help in renovating a small bathroom. What is the best solution? Create a customised small bathroom renovation project. We exhaustively analyse the space, detecting errors in it and studying the different options available. Mayrasa Home guarantees you an impeccable result..
Ideas for renovating your bathroom
Years of experience carrying out bathroom reforms for our clients allows us to propose the best ideas for your project. Mayrasa Home we are at the forefront of developments in the sector and we organise meetings with the whole team to discuss the best solution for your bathroom renovation.
How long does a bathroom renovation take?
At Mayrasa Home we meet the agreed deadlines with our clients. There is no concrete answer to how long it may take to carry out a bathroom renovation until we study the specific case. Therefore, once the project has been planned, we set times and deadlines that meet the expectations of our clients and we guarantee their fulfilment.
DO YOU WANT TO CONTACT MAYRASA HOME?
Complete bathroom refurbishment in Torrevieja and Orihuela Costa
At Mayrasa Home we offer you a complete refurbishment for your bathroom. Our team is made up of professionals from different fields, which allows us to offer you the best possible service. integral projectof quality and with the savings of not having to rely on third parties.
We take care of everythingWe offer the following services: floor tiling, tiles, plumbing, sanitary ware, electrical installation, etc. Our complete renovation projects are the perfect solution for your bathroom. 
Change of distribution of the elements, change of materials, design, renovation, etc. Whatever you need, Mayrasa Home is your trusted company for the reform of your bathroom with trust, comfort y security.
small bathroom reforms in Torrevieja and Orihuela Costa
The main problems that motivate the reform of a small bathroom are usually a series of bad decisions that did not allow to optimise the space and take full advantage of what a small bathroom can have. At Mayrasa Home we know how to renovate a small bathroom so that you can enjoy a comfortable, functional and impeccable space.
The first step is to identify those mistakes and drawbacks that prevent you from making the most of the space. We analyse the space with all available options and we try to achieve the highest amplitudeby making the most of every available square metre and turning the space into an environment that is comfortable y practical.
Bathroom refurbishment WITHOUT WORKS in Torrevieja and Orihuela Costa
You feel that your bathroom has become outdated in image, you want to renovate it to feel more comfortable in it, but you don't want to complicate it with a building work. We can help you! At Mayrasa Home we carry out bathroom reforms without building work to give a new air to this important space in the home.. Tiles, flooring, installations, walls, etc. There are many actions that can be carried out in the bathroom to achieve an impeccable design and decoration that will enhance your wellbeing.
We design a personalised decoration project for you, tailored to your needs and your budget, through which we ensure a radical change of image and the creation of a more modern and practical space without the need to start building work.
DO YOU HAVE ANY PROJECTS IN MIND?
DO YOU WANT TO TALK TO US?
Contact us and a member of our team of experts will be happy to answer any questions you may have.