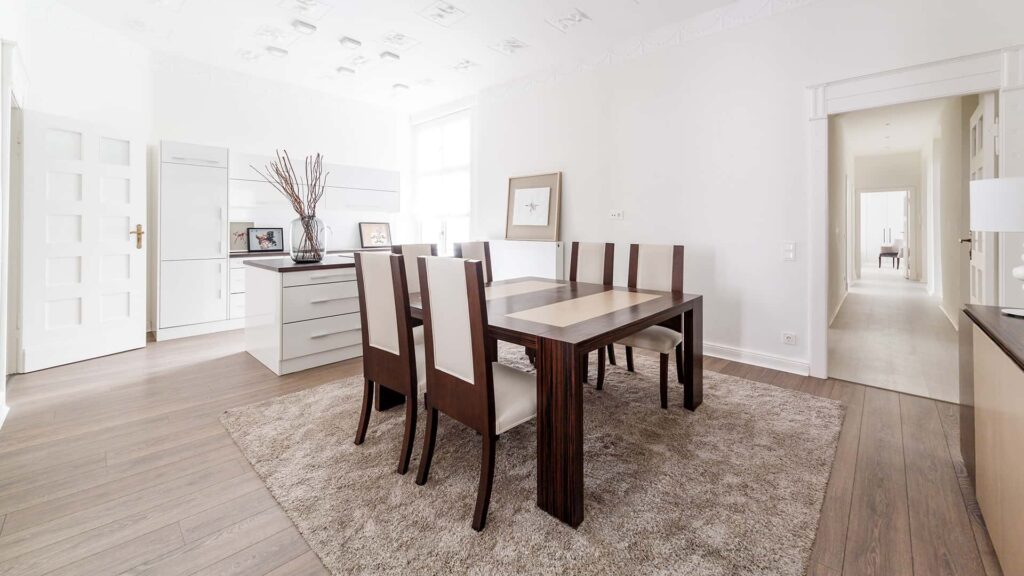 At Mayrasa Home we have the professionalism, experience and guarantees you need to make your housing reform project is a genuine successWhat exactly are you looking for? Do you want to refurbish a old house Perhaps a complete renovation of the house to make it more changing its layout and updating its imageA home renovation for to enlargeDo you want to make your home more energy efficient? Tell us what you need and see how we can make it happen!
After so many years carrying out home refurbishment projects, we are convinced that we are the home renovation company that you are looking for and we have every reason to say so:
Guarantee of our materials. In every home renovation project we use top quality materials that ensure long-lasting, effective and quality results.
We control the home renovation project from start to finish. We have all the professionals to take care of the approach, planning, execution, monitoring and control of each phase of our home renovations.
We are committed to delivery times. From the outset, we set deadlines and commit ourselves to completing our home renovations within the agreed time.
We have a long track record in the home renovation sector.. We have worked for all types of clients, in home renovations of all characteristics and requirements and we know the market perfectly well enough to know what decisions to make at all times.
DO YOU WANT PERSONALISED INFORMATION?
Contact with Mayrasa Home
Write to us and our experts will answer all your questions without obligation.
INTEGRAL HOUSING REFURBISHMENTS in Torrevieja and Orihuela Costa
At Mayrasa Home we are not only capable of carrying out projects of rehabilitation, renovation or extension of housing, but we are also able to we take care of the complete renovation of your home. We have a team of professionals and experts in the different areas involved in a complete home renovation.
We have specialised technicians, experts in installation and maintenance or professionals in sectors such as plumbing, carpentry, electricity, air conditioning, walls, floors, etc. In addition to a multidisciplinary team, we are constantly learning to keep up to date with the latest and most innovative systems and techniques on the market.
Why choose Mayrasa Home for your home renovation in Torrevieja and Orihuela Costa?
Your home is the most important space in your life and we want to transform it in order to enhancing your well-being, comfort and enjoyment. And we also want you to forget all the worries and fears involved in facing a complete home renovation. making you enjoy the process. Our service is characterised by many factors:
Personalised advice. In the integral reform of your home, the protagonist is you. We involve you in the entire process by offering you a personalised advice so that, together, we can analyse all the information and make the decisions that will achieve the perfect balance between the home of your dreams, the most functional and comfortable one and the one that fits your budget.
Technical control throughout the project. Being in control of every phase of your home renovation project allows us to ensure that there will always be a specialist present to check that everything is executed correctly and in compliance with our quality standards and your expectations.
Professionalism in our work and finish. We have been working for a long time on integral home renovations and finding the best solutions for all kinds of spaces. Therefore, we know what we should do and how we should act in each case to offer you quality work.
We take care of everything. This is the essence of our integral home renovations: we take charge of the whole process in order to building your new dream home. From the management of permits and licences, the control of compliance with regulations and quality standards, to planning, execution, fine-tuning, etc. Our home renovation service guarantees the completion of a project from start to finish.
Planning a complete home renovation
Where to start a home renovation? Carrying out a home renovation is a great and complex adventure that we are not used to and that, from the very first moment, will raise great concerns about where to start. The best recommendation we can give you is that you turn to a home renovation company whose experts can advise you from the very first steps.
We all dream of our ideal home, we fantasise about different possibilities, layouts, decoration styles and we imagine beautiful, functional spaces with all the comforts. However, how to put it into practice? It is likely that, without the support of experts in home renovation, you will be faced with a project of such magnitude that all your plans and ideas will be very difficult to fulfil. At Mayrasa Home we make your wishes come true.
We want to listen to you, we want to advise you and we want to realise your ideas in the most feasible, functional and optimal way possible.. Together, we will find the balance between optimising your budget and a final result that corresponds to your tastes and needs. To achieve this, it is essential that experts in the field focus on designing a personalised home renovation plan from the outset.
DO YOU WANT TO CONTACT MAYRASA HOME?
HOW TO CARRY OUT A SUCCESSFUL HOME RENOVATION?
One of the best home renovation tips we can give you is to attach vital importance to the approach of the housing renovation project. It seems obvious, but if our aim is to reform your home, making the investment profitable, achieving the best optimisation of space and offering you guarantees of quality work and durability, the only way to do this is with a previous phase of analysis and planning to match.
In order to design a home renovation project, we must first listen to you. We want to create the home that best suits your needs and enhances your well-being.What will we be able to achieve and what needs can they meet? with our home renovations?
Refurbishing a house to improve your quality of life and comfort of your home.
Refurbishing a house to incorporate extra functionality you've always wanted.
Refurbishing a house to improving distribution of spaces or enlarge existing ones.
Refurbishing a house to renewing the style and decoration.
Refurbishing a house to make it more energy efficient and reduce their costs.
Refurbishing a house that is going to go on sale to speed up the process.
At Mayrasa Home we assure you the best result whatever the reason for your home renovation project thanks to our pre-planning in which we will define the most correct steps.
renovation of OLD HOUSES in Torrevieja and Orihuela Costa
Renovating an old house is one of the most popular home renovation projects.. When this is what a client asks us for, our proposal is the same: to carry out a complete renovation of the house. An old house requires attacking each of the facilities and spaceswhich may have deteriorated due to age and the passage of time. Addressing the renovation of housing in an integral manner will therefore be the most appropriate solution. optimal, effective and that it will offer us more durabilityCan you think of a better way to invest in your quality of life than by transforming your home so that you can continue to enjoy it for a long time to come?
refurbishment of properties for rent in Torrevieja and Orihuela Costa
Another of the most common needs for undertaking a renovation project is to refurbishing a house for renting. In these cases, our efforts are focused on designing a home renovation project which speed up the sales processHow? by refurbishing each of the installations and spaces, renewing its image and multiplying the potential of the home. The aim will be to refurbish a house to make it more competitive and to make it fit what buyers are looking for..
DO YOU HAVE ANY PROJECTS IN MIND?
DO YOU WANT TO TALK TO US?
Contact us and a member of our team of experts will be happy to answer any questions you may have.